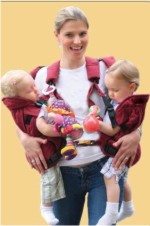 "The Twin Trexx"
Ok, my friend Brittany sent me a link for twin baby carriers
http://www.twin-pregnancy-and-beyond.com/twin-baby-carriers.html
and a couple look decent, but the two above are ridiculous but they are the ones that you can actually use as the twins get older. The 3 below look more practical BUT they are only for smaller babies. The 2nd pic says its only for babies up to 10lbs
.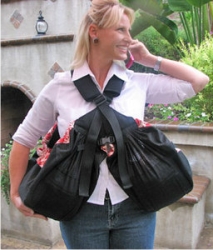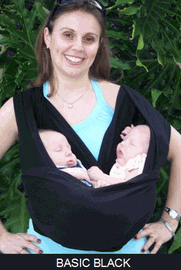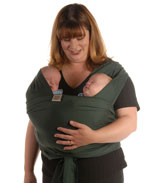 The one that I like the most is the 3rd pic which is a Moby Wrap. It is basically a really long piece of fabric that you wrap around yourself and it hold the baby in...and go figure, I already have one of these!! So, when I have an extra set of hands (because I won't attempt to try and wrap and put the babies in by myself I will post a picture of my success or failure and let you know if my shoulders aren't killing me after 5 minutes. BTW, the sling that I use right now with just one baby in it is a "seven sling". And I love it. You can get it at www.sevenslings.com